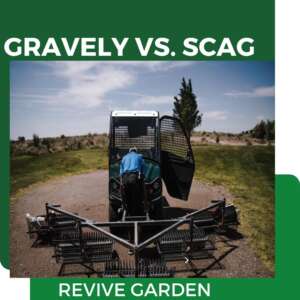 Nowadays, lawns are widespread, and maintaining one takes time and work. Keeping up with your grass is simpler with a zero-turn mower.
Gravely and Scag are two brands that produce high-quality mowers. Gravely has been manufacturing various tools and pieces of machinery. Scag mowers are popular in the mowing industry as well. They continue to be one of the well-known manufacturers of lawnmowers.
Mowers are at the top of their list of well-known products. Regarding amazing features, Gravely and Scag zero-turn tractors have the evidence and experience to be the brands you believe in.
Only some of their engine's qualities include capacity, adaptability, and dependability.
To help you choose wisely, we'll contrast and examine the key aspects of these two brands of mowers throughout this post. Please take a close look at the article to learn about them!
About The Gravely And Scag Brand
The Gravely, located in Brillion, Wisconsin, makes zero-turn, out-front, and walks behind mowers. In 1922, the Gravely company was established. Gravely started producing and selling tractors for a living in the middle of the 1920s. It started as a producer of walk-behind or two-wheel tractors. The six zero-turn mower series from Gravely are the ZT HD, Pro-Turn 600, Pro-Turn 400, Pro-Turn 200, ZT X, and Pro-Turn EV.
The original manufacturer of the Scag product was Metalcraft of Mayville, in Wisconsin, under contract. Power equipment Scag was purchased by Metalcraft in 1986, bringing the business into an era of significant growth. However, Scag has a series of zero-turn mowers, including the Liberty Z, Turf Tiger II, Tiger Cat II, EVZ, Patriot, Freedom Z, and Cheetah II.
Features Differences Among Gravely And Scag
Let's compare both brands (Gravely and Scag) for more information. And if you are thinking of buying a new mover, it will help to make a decision about which one is best.
Reliability
The Gravely zero-turn use a single, 1.5″ x 3″ steel tubular frame with isolation points of four engine frames. It minimizes operator fatigue while reducing vibration by 45% in the cockpit.
On these mowers, choosing a cutting method is a straightforward and obvious process. Rotating the dial to start the mower and elevating the deck is as simple as pedal pressing.
On the other hand, the Scag mower is a tool that can tackle whatever task you offer it. It is an extremely solid, efficient, and comfortable design. The wear pad with side trim can also be changed to prevent impact and grinding damage to the landscaping and deck.
Additionally, the mowers include a sturdy machined pulley. Stronger pulleys last longer than stamped versions because they are more stable in severe conditions.
It isn't easy to choose between the two mower manufacturers because they provide a wide range of reliable choices.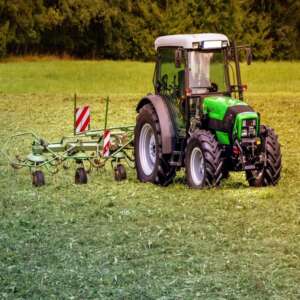 Efficiency
The Gravely mowers include advanced spindles that shield motors from damage and reduce blade impact. They are designed to prevent the machine from colliding unintentionally and unexpectedly. Spindles can be built again rather than replaced because they are easy to fix. Additionally, they include FusionCore QuikSwap batteries that are made to be versatile, allowing you to continue cutting the whole day.
On the other hand, the zero-turn mowers' Scag cutter has typically inspired a great deal of deck jealousy among opponents. No one has been able to recreate the act after numerous attempts. A great performer, the cutting deck and Velocity deliver remarkable results. The construction of Scag's strong spindles with cutter-blade and Tri-Plate provides a long lifespan and dependable performance. 
Engine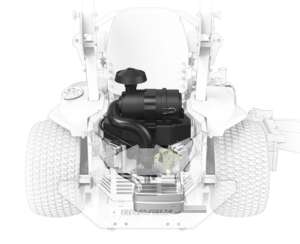 The typical horsepower range for Gravely zero-turn mower engines is 22 to 38.5. Gravely zero-turn mower engines offer outstanding dependability, lifetime, adaptability, and workability for various heavy-duty applications. Additionally, they are designed to be easy to install and maintain.
Scag zero-turn mowers, on the other hand, come with a powerful engine. This is because the Cub Cadet engine in these mowers has a range of horsepower from18 to 40. Zero-turn mowers made by Scag are famous for their durability and are very professional and dependable.
Flexibility
Gravely zero-turn mowers have full-suspension seats for increased lateral durability and stability. Additionally, these seats reduce vibration for all-day relaxation. A cozy, high-back seat with armrests is also available in some series. When you're mowing for an extended amount of time, it makes you more comfortable.
Scag's air-suspended seats are designed to be comfortable. There is good news: it can be changed. You might be able to modify the seat to fit you because it is currently pretty roomy. With the Custom-Cut Front Baffle System, you may modify the deck to meet your unique requirements, which improves performance and efficiency.
Cost
Even though zero-turn mowers from Gravely cost more than Scag's, you won't be dissatisfied with their features. Depending on the series, lawnmowers cost $8,699 and $28,499 each. You can do a variety of operations and have results that are satisfactory for these costs.
Although more functional, zero-turn mowers by Scag are less costly than Gravely's. It has been available on the market for some time and has won the heart of many grateful users. By looking at the price, these mowers are highly reliable.
Warranty
Gravely mowers have an additional year warranty from 4-5 years.
However, depending on the characteristics of the mower, Scag's zero-turn mowers have a 3-5-year warranty.
Which Of Gravely Vs. Scag Zero-Turn Should You Finally Choose?

It can be difficult to decide between Scag and Gravely zero-turn mowers because they have comparable features. Gravely and Scag meet your expectations regarding usability, quality, operator, reliability, performance, and comfort. The customer will receive what you paid for in full.
However, Scag mowers are less costly than gravely mowers if you don't have a good budget. Compared to Gravely zero-turn mowers, you might be able to find more power for less money. However, over time, Gravely zero-turn mowers smash other mowers. So, If you want to buy a low cost, then choose Scag's mowers. But if you want a Mower that will perform efficiently for too long, then Gravely is the best.
Conclusion
A comparison of the two mowers that are currently the most popular was conducted in this study. We hope this helps you decide which is better for you to buy.
Please feel free to ask us any questions you may have. Additionally, let us know which mower you believe will work best for you. For now, bye. We'll talk again.